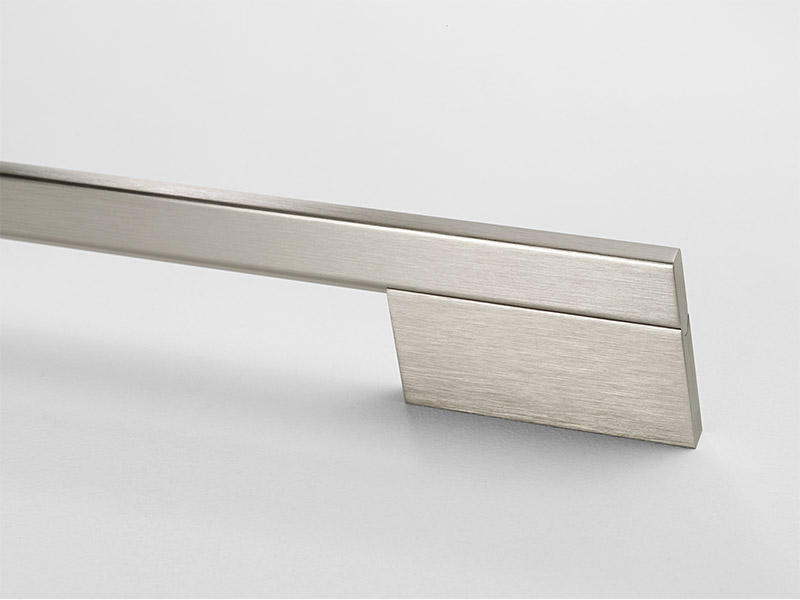 The strength of a detail is often in the treatment of its individual elements.
It is the motivation for taking that extra step. Even when your gaze drops, it is an invitation to stay a little longer, because what you are watching has something to communicate to our eyes.
This emotion is the culmination of aesthetic research and the care and precision we put into the realisation of every project.
With Teka, one of the most prominent international players in the household appliance sector, we have recently developed a solution for the new Wish ovens, which represents the state of the art range of the Group. It involves "precision" products, smart in their conception and design, the spearhead of a company which counts 116 million customers around the world.
The new Teka Wish will be equipped with an original handle, with care taken in every detail: the aesthetic element is, in fact, in the pairing of brackets and a flush handle, a detail further emphasised by the matching of a brushed finish and colour and by the inclined aspect.
A small detail of unique styling.